Naturehike - what is this brand
Editorial staff of skalnik.pl / April 28, 2019 
TOURIST ACCESSORIES MARKET OUTDOORS TOURIST EQUIPMENT
We have already got used to the fact that the Central China is the place of production as the place of production. Factories in China offer high quality products, access to the latest technologies and ... reasonable prices. Therefore, no one should be surprised that a Chinese brand was created that offers outdoor equipment that combines these desirable features. This brand is Naturehike.
In the minds of many people, Chinese production means - to put it mildly - not very good quality and unfair practices of feeding on someone else's brand. The rearrangement of letters, slight changes of the logo or name are actually means in which dishonest producers don't change. The more it is worth paying attention to the company that decided to promote its own brand. In addition, promote her from nothing, from scratch, based on her own production.
What is important in the outdoor world
It is not easy to appear in the minds of highlanders. The price of offered products, of course, matters, but not at all. What counts is the quality with which life is associated - outdoor equipment should be able to withstand the whims of weather, and difficult conditions, and it's best to last almost forever. In addition, be on time, which means using modern solutions that most often translate into weight and size - the smaller, the better. Naturehike specializes in creating equipment that is light, practical and has high quality workmanship. Therefore, it meets the assumptions required by the client.
Naturehike tourist products - for every trip (photo Naturehike materials)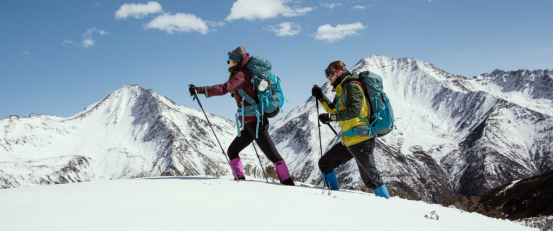 What is the Naturehike brand?
The Naturehike brand has been around since 2005 and focuses not only on production, but also research and search for the best solutions in outdoor equipment. These are necessary branches of business that allow to overtake the competition, create fashion and "stick" to customer expectations. Naturehike wants to stay in the industry for good, hence the commitment not only to the production itself.
Thanks to our own experiments, Naturehike offers innovative products. They are tested not only in the laboratory, but also - and perhaps above all - in the field. User reviews are very important to Naturehike, which is why the company listens to the voices of those who use the equipment. The goal is to create better and better products that meet the needs of users.
Naturehike products
Naturehike products are well established in the scalar offer. Customers pay attention to the affordable price, a wide range of products and their interesting projects. After trying the good quality Naturehike equipment.
In the camping season, Naturehike mattresses available in several designs are very popular - as we can see from the number of orders. Admittedly, they are a very good alternative to premium class mats. Tourists are especially fond of those who go on summer camping trips and hope for a comfortable sleep (which means that they cross out the foam pad as a place where you can relax). Low price, good materials, great ideas (the pillow integrated with the mattress is both a simple and extremely effective idea).
Top Naturehike products - mattress and tents (photo: Naturehike materials)
Similarly with tourist tents, which are a really attractive affordable alternative to the products of well-known brands. A large selection makes it easy to tailor the tent to your specific requirements. From lightweight single-person tents to large, comfortable portable houses for families or groups of friends. The materials meet high standards of strength and resistance to rain, and when folded, tents usually do not take up much space.
Naturehike accessories
The range of outdoor and tourist accessories is also very wide. These are small things that we often do not pay attention to. Most often until we see them at someone else's or we run out of this thing during a trip out of town. Which Naturehike accessories are therefore worth paying attention to?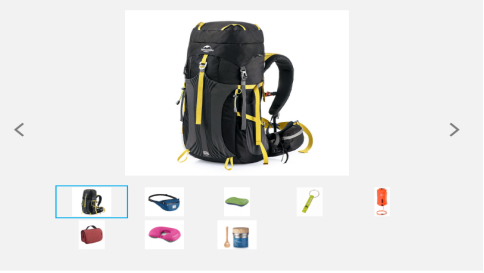 Among the tourist accessories I recommend: pillows, accessories for tents and whistles. I chose these three categories not by accident:
pillows - because you usually forget about them, and then you have to put various items of clothing under your head. Half poverty if they include fleece and down jackets. It must be admitted, however, that Naturehike inflatable pillows do not take up much space in luggage, but they provide a comfortable sleep, regardless of where the weary tourist comes to fold his head.
whistles - a small and simple, yet very effective tool that can save lives in a critical situation. I attached the one from Naturehike to my shoulder straps in my backpack and I don't have to worry anymore, because I'm with me on every trip.
accessories for the tent - this choice probably does not need to be explained, it will be understood by everyone who returns from each trip a few pins, tracks and poorer lines.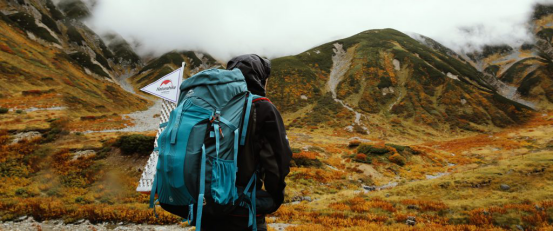 ---